DOREL is a fashion and interior company that serves customers around the world with an extensive brand portfolio known for innovation, quality and fashion. Products address all price points.
The main challenge was to be able to communicate DOREL's history and its purpose through editorial design, but still respect the simplicity and quality of the brand identity.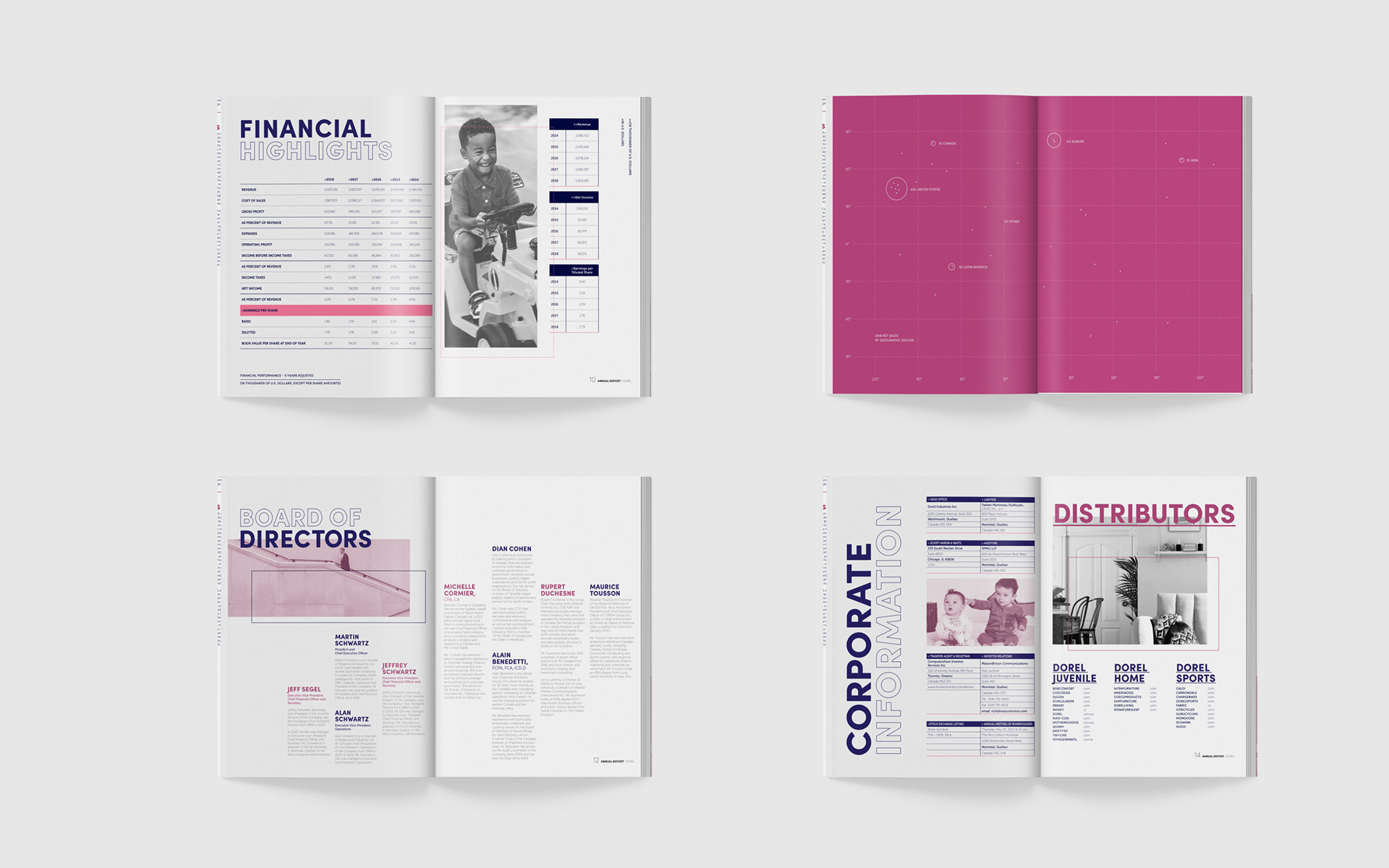 I wanted to create a visually attractive layout that utilizes a grid system and displays typographic hierarchy. I chose a sans-serif font for the main headline to give the report a simple and clean look and have a serif font for content text to create balance.